There are

100 Million

people in the world who need a wheelchair but cannot afford one.
The American Wheelchair Mission is a non-profit organization with a goal to deliver brand new, free wheelchairs and mobility aids to physically disabled children, teens and adults throughout the world who are without mobility or the means to acquire a wheelchair. The American Wheelchair Mission will continue to change the lives of entire families with the gifts of hope, dignity, freedom and independence.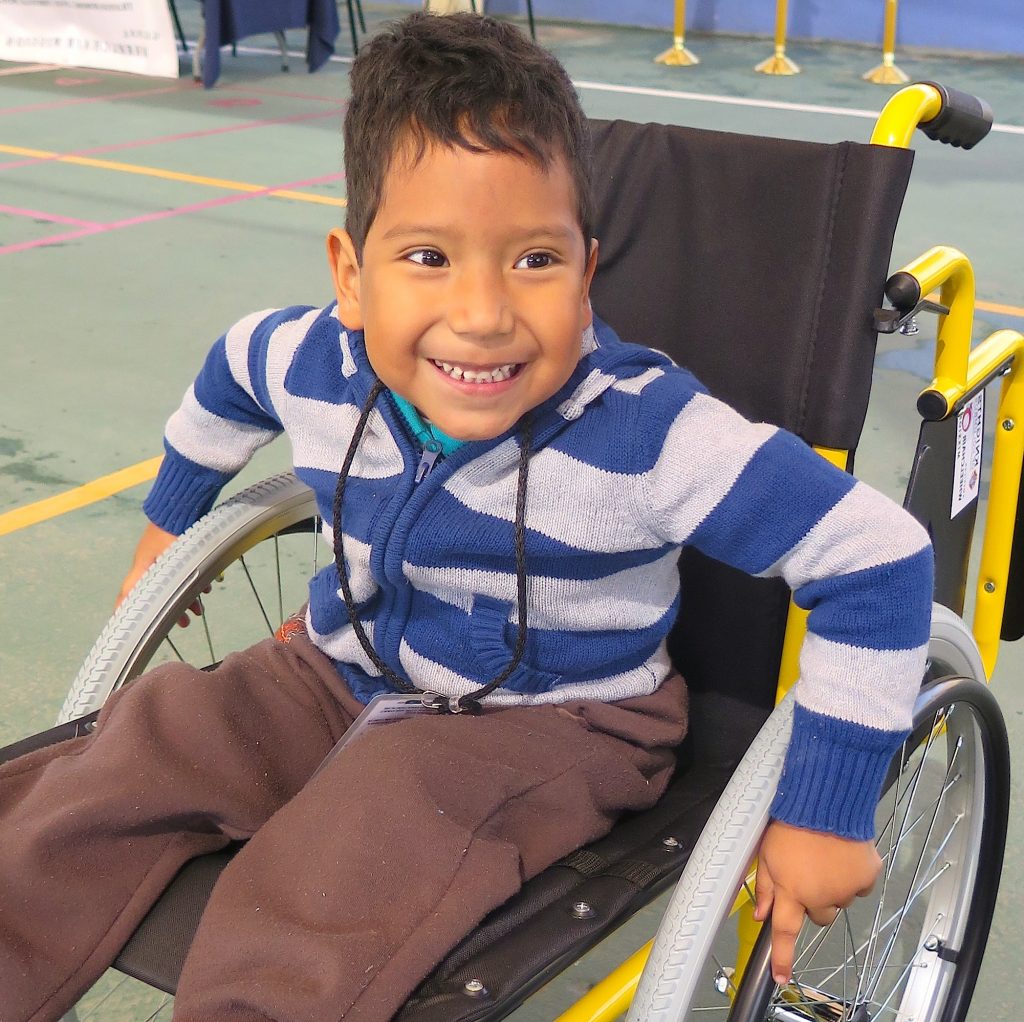 We Have Changed the Lives of

Many Thousands
In Need of Mobility
Wheelchair Sunday
Our Wheelchair Sunday parish drive doesn't cost your council a penny to put on, and gives a face to the Knights in your parish.
Easier Than a Pancake Breakfast!
One of the most common and wonderful reactions we receive from the recipients of the wheelchairs and their families is that we have just answered their prayers.

Special Projects
The Tyson Tigers of Tyson Elementary are just one example of young people getting involved in our mission.
How Your Child Can Make a Difference
From Class Projects at school, to Bar Mitzvah and Eagle Scout Projects, there are countless ways to make a difference!

Rotarians at Work
Service Above Self comes to life the second you place a person into their brand new wheelchair.
Join Our Mission
This hands-on service project is the number one "bang for your buck" when people talk about the experience and fulfillment that comes from giving the gift of mobility.

Recent Videos
We are a 501(c)(3) Nonprofit Organization
All of your donations are 100% tax deductible. The American Wheelchair Mission is a 501(c)(3) tax-exempt organization. Our tax ID number is 26-4571639.
The American Wheelchair Mission is registered in the state of Nevada pursuant to NRS Chapter 82.383 – 82.417