Christopher J. Lewis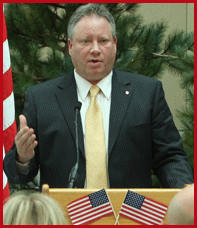 President — The American Wheelchair Mission

In 1957, Chris Lewis was born into the world of show business. His father, Jerry Lewis, was the number one box office star in the world, and the National Chairman of the Muscular Dystrophy Association. Jerry was the first high profile supporter of MDA in the early 1950s and raised over two billion dollars for research and family services with the MDA Telethons.
Chris became involved in the fundraising effort early in life and worked with his dad on the Labor Day Telethons every year from 1972 to 2010.
He spent years handling his father's film and television distribution, and then in 2000 came the opportunity to help create a worldwide wheelchair delivery mission.
Since 2000, Chris has been involved in the delivery of more than 800,000 wheelchairs to 150 countries.
The American Wheelchair Mission has delivered brand new wheelchairs and mobility aids into the lives of the poorest of the poor around the world, and to Veterans throughout the United States with the Knights of Columbus.
Chris is a 4th Degree member of the Knights of Columbus, and a member of the Rotary Club of Los Angeles, California.
Please watch Chris' EWTN interviews with Raymond Arroyo below.
---
Daniel Moberg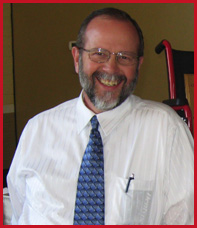 Director
Public Education
Dan has been very successful as the California State Wheelchair Coordinator for the Knights of Columbus in creating awareness about the need for wheelchairs worldwide and creating the "Wheelchair Sunday" parish drives which have raised hundreds of thousands of dollars in cities across the U.S. to sponsor the delivery of wheelchairs. His dedication to our mission is unparalleled, and we are grateful for his participation
Dan is a 4th Degree Knight of Columbus, was a member of the Rotary Club of Alhambra, CA and is currently looking for a new club near his home in Idaho.
To find out more about how you can help this mission please contact Dan at dmoberg@amwheelchair.org.
---
Christiana Flessner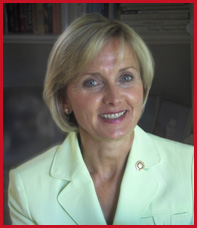 Board Member
Christiana has been the Executive Director of the Canadian Wheelchair Foundation since its inception in 2002. Volunteering her time for the first 14 months of the organization's existence allowed a strong support base to be built by her dedicated efforts and every dollar collected to be used to deliver wheelchairs.
Christiana works closely with the Canadian government, foreign ambassadors, Rotary clubs and Knights of Columbus councils across the country. Her speaking presentations take her on the road for most of the year, but translate into ever growing support for the global wheelchair mission and alliances with major foundations and organizations in many countries.
The Canadian organization works in complete synchronicity with the U.S. and U.K. missions and shares resources with both. Christiana is an Assistant Governor of Rotary District 5050, a member of the Rotary Club of Semiahmoo, British Columbia, speaks German, English, Spanish and French fluently and has participated in hundreds of wheelchair distributions around the world. cflessner@cdnwheelchair.ca