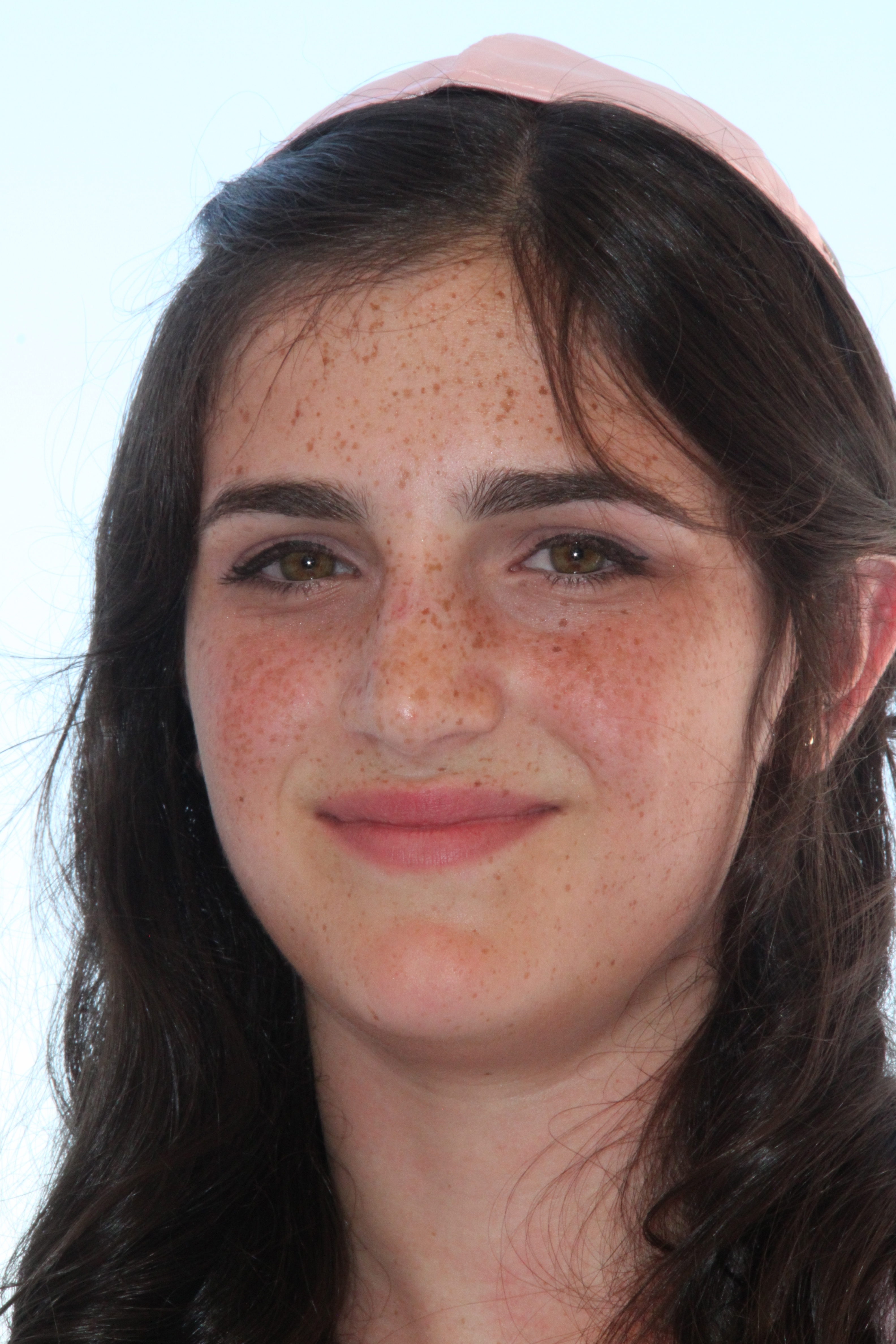 Brynn Hochman is a 7th grader who loves to help people and work with others, especially children. This is why she has wanted to be a teacher for as long as she can remember.
At the age of 7, Brynn went to Israel with her family to deliver 280 wheelchairs sponsored by her brother Tyler's humanitarian Bar Mitzvah project. Meeting numerous people with physical disabilities, and especially a terror victim in Sderot who lost his leg in a rocket attack, deeply affected Brynn and made her realize we cannot take our mobility for granted.
Two years later she and her family traveled to South Africa to deliver 560 wheelchairs sponsored by her brother Harrison's humanitarian Bar Mitzvah project. Brynn witnessed the positive impact a wheelchair had on an entire family caring for a child with muscular dystrophy. Seeing people drag themselves over the same ground she easily walked over struck Brynn in a dramatic way, and she committed to continue the work started by her brothers and embraced by her family.
Brynn has chosen Vietnam as the destination of the wheelchairs she plans to sponsor for her humanitarian Bat Mitzvah project. Vietnam suffered the effects of armed conflict within its borders for a good portion of the 20th century, and injuries to its citizens affect almost 10% of the population. Physical disabilities caused by the remnants of war result in the need for wheelchairs in excess of 5% of the 90 million citizens.
Since 2011 the American Wheelchair Mission has delivered some 3,000 wheelchairs in every province of Vietnam. Each wheelchair delivered has a positive impact on an average of ten people.
Each gift of $150 enables us to deliver a wheelchair that would cost more than $500 in a medical supply store. These wheelchairs are delivered in ocean freight containers of 280 wheelchairs each and allow children to go to school, adults to go to work to provide for their families, and the elderly can get out of a bed they may have been confined to for years.
Please support Brynn and help her answer prayers and make dreams come true for Vietnamese children, teens and adults in dire need of mobility.
Video
Donate
______________________________________________________________
Harrison Hochman Project Links
Video
Article and Slideshow
Tyler Hochman Project Links
Videos
Articles and Slideshows