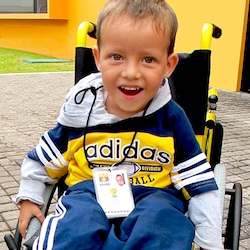 Your $150 donation will allow us to deliver a brand new wheelchair into the life of a person in desperate need of mobility. For each $150 donation, you will receive a beautiful certificate folder with the picture of a wheelchair recipient inside.
If you are so blessed to be able to give us a donation of $500 or more, we will send you the gift of a beautifully framed digital scan of Our Lady of Guadalupe.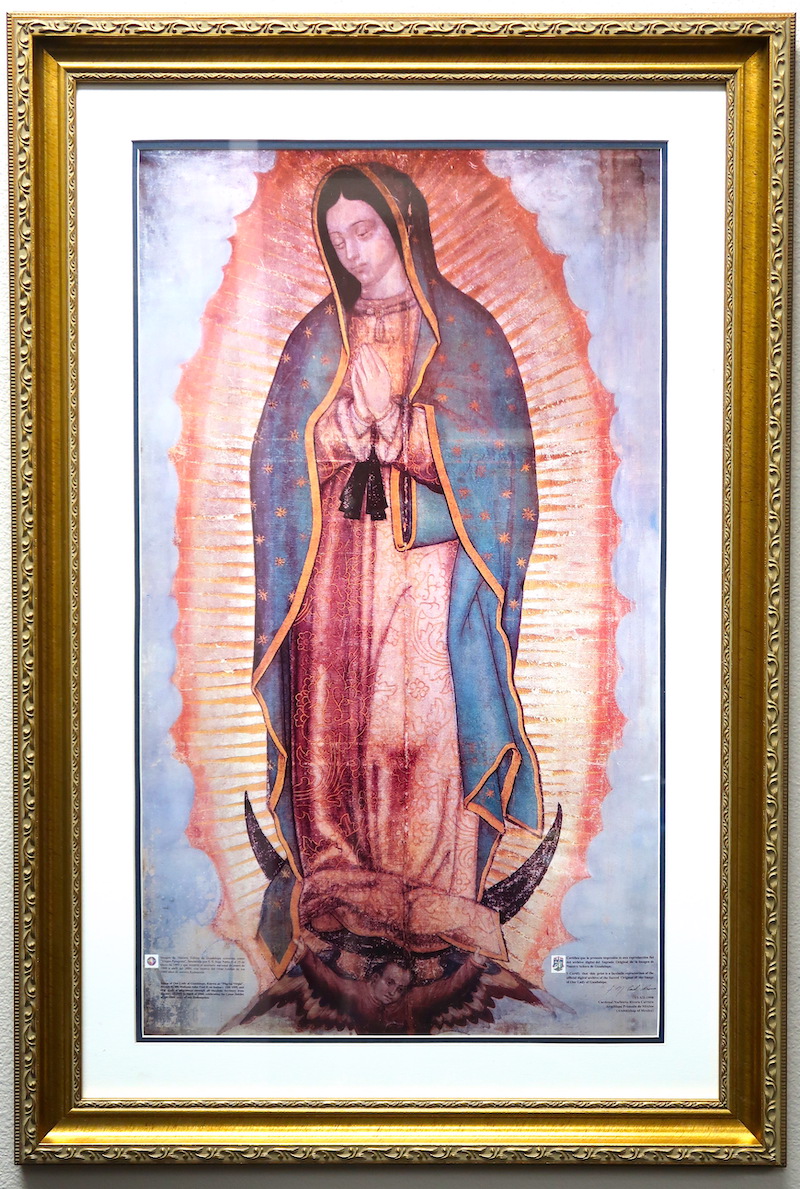 These archival prints have been blessed at the Basilica of Our Lady of Guadalupe. If you would like to receive one, please select "Our Lady of Guadalupe" from the Campaign selector at the top of the form.
To read more about this gift,
please click here.
To Donate by Check:
Please make your checks payable to:
American Wheelchair Mission
And Mail Them to:
American Wheelchair Mission
2600 E. Seltice Way #A172
Post Falls, ID 83854
You may download a printable
donation form HERE.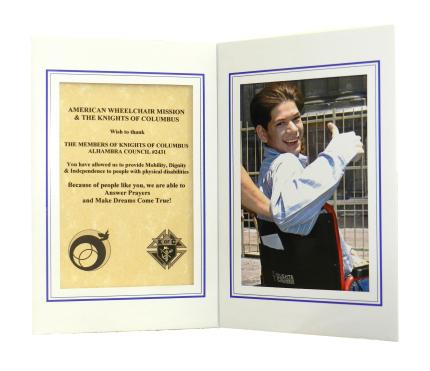 Please note: This is only a sample of what the certificate folder looks like for Knights of Columbus affiliated donors. If you are affiliated with one of our other programs, your folder will not display the KofC logo.